We know you're busy.
Let us pick up your mail.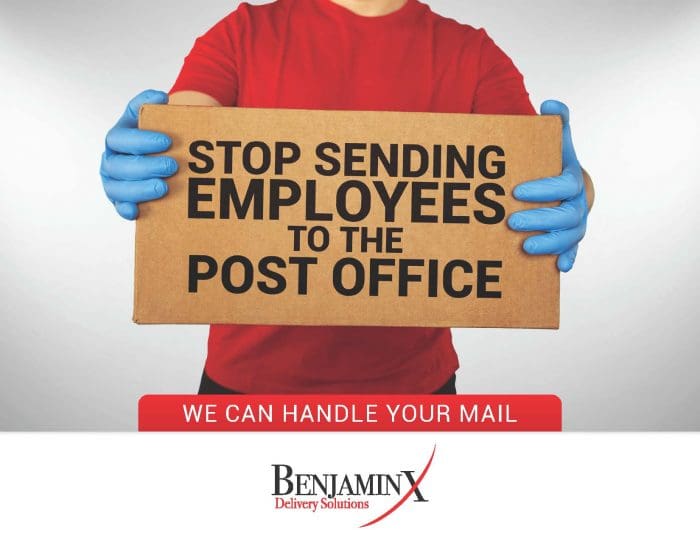 "We've delivered a little bit of everything, from chickens to vaccines to financial documents. You can trust us with your mail. For only $200 a month, we'll pick up your mail from the post office as soon as it's available, saving you and your employees' time. We also do end-of-day mail pickup for the same price, so you can pick whatever works best for your company.
If you want speedy service from Iowa's leading delivery company, then you want BenjaminX